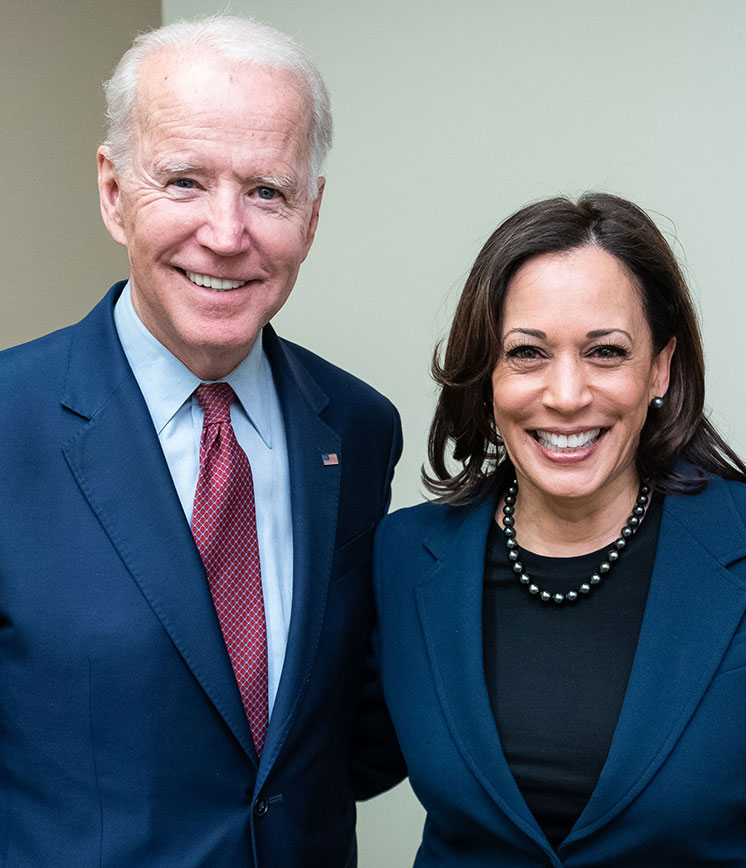 Countdown to the Presidential Election
44
Days
10
Hours
59
Minutes
27
Seconds
Countdown to January 20, 2021
121
Days
20
Hours
59
Minutes
27
Seconds
IMPORTANT VOTING INFORMATION
Vote By Mail
By Frank Riley
The Presidential Election on November 3, 2020 will be conducted entirely using Vote By Mail (VBM) Ballots in California. Over half of all California's voters already vote by mail, but in the 2020 Presidential Primary Election about 1.5% of all mail-in ballots in the state were disqualified ( over 100,000 mail-in ballots were rejected), and 11 % of ballots mailed to voters here in Sun City were never returned.
The only thing worse than not voting is making an error on your ballot and having your vote disqualified. I encourage you to vote and offer the following steps to help guarantee your vote gets counted.
If you are not already registered to vote in California, register online at registertovote.ca.gov
If you've recently moved, married, divorced or changed your legal name, check online to be sure your registration is current at sos.ca.gov
Before your ballot arrives in the mail you will receive a Voter Guide. This is your opportunity to learn about the candidates, their positions, and read any propositions that will appear on the ballot.
A ballot will be mailed to every registered voter in Riverside County on October 5. If you don't receive a ballot within 3-5 days, call the RIVCO Registrar of Voters at 951-486-7200.
DON'T DELAY: Deal with your ballot when you receive it. The primary reason ballots go uncounted is because they arrive after the cutoff date. Your ballot must be POSTMARKED on or before November 3. The deadline for ballots to arrive in Riverside has been extended to 17 days after Election Day.
Mark you ballot using only a black ballpoint pen. No Sharpies, colored pencils, notes to the Governor or other personal comments.
MOST IMPORTANT: sign and date the ENVELOPE in which you return your ballot. If not signed and dated, your ballot is disqualified and not counted. Your signature must match EXACTLY your name on record with the registrar of voters (how it appears on the envelope in which you received your ballot). The photo below shows a correctly signed return envelope.

NEW: This is the first Presidential Election in which your VBM ballot is returned in a postage paid envelope.
NEW: California now has BALLOT TRACKING to allow voters to track when your ballot is mailed, received, and counted. It also will alert voters if they need to take action, such as adding a missing signature. Be sure to sign up at ballottrax.net/voter
UPCOMING EVENTS
OUR NEXT ZOOM MEETINGS
TUESDAY, AUGUST 25 @ 2pm
Christian Billson, Volunteer Organizer, Southern California, Biden for President will be with us
to tell you how YOU can get involved in the BIDEN / HARRIS CAMPAIGN
Change of date
THURSDAY, SEPTEMBER 10 @ 3:30pm
GUEST SPEAKER:
Dr. Raul Ruiz
Limited to 100 2020 paid members, RSVP required!
THURSDAY, OCTOBER 1 @ 2pm
Joy Silver will review the propositions on the November ballot
Our POSTCARD CAMPAIGN has ended.
WE SENT OUT 6,000 POSTCARDS TO SWING STATES!
Thank you to ALL who participated!
SOLD OUT!
We have sold out of Yard Signs