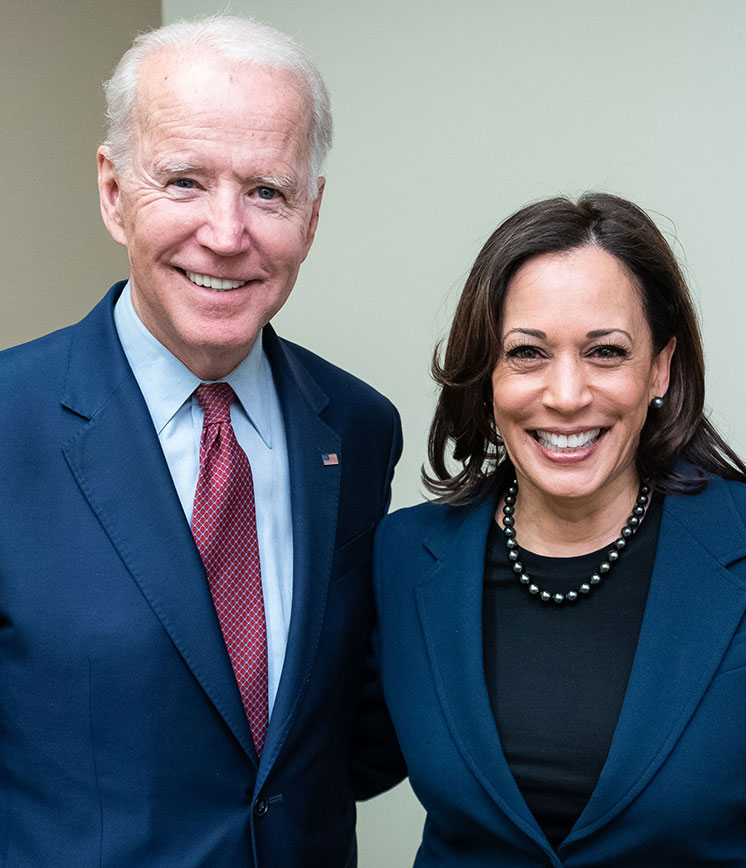 UPCOMING EVENTS
It's time to take a break.
Democrats in Sun City will not be having meetings in June, July or August so that we can all recharge our batteries and get ready for the 2022 elections and all that lies ahead in our work to save our democracy.
We will continue to communicate with you via email over the summer to tell you "What's Going On".
We will also continue to do postcard campaigns as they become available.
Have a wonderful summer and enjoy. Most importantly, stay safe and well.
See you in September, in person!


Dear Friends,
Help is here. Thanks to the American Rescue Plan, over $1 billion is on its way to Riverside County right now. I voted for – and President Biden signed into law – this bill to pay for more vaccines in our communities; essential services and workers through local, city, Tribal, county, and state budgets; and schools to reopen safely.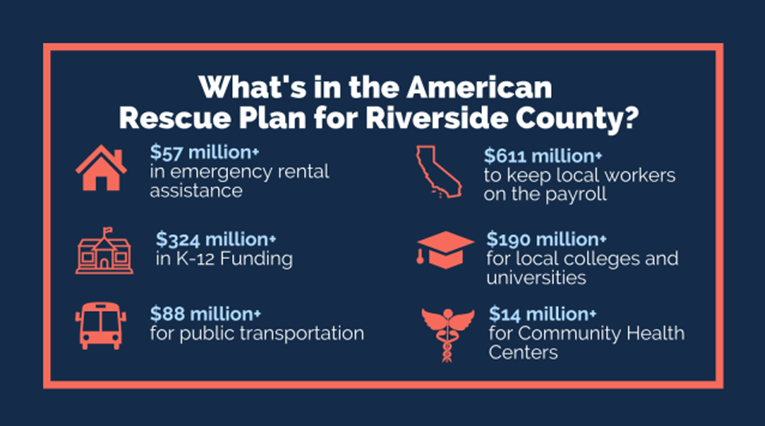 In a major win for our district, the American Rescue Plan delivers $1.28 billion to Riverside County to help us crush the COVID-19 virus and get the economy moving again. It will do so by:
Providing $611 million in state and local funding to pay our firefighters and police officers and provide other city services;
Investing $190 million in our local colleges and universities to help college students succeed;
Putting $324 million into our K-12 schools to help them reopen safely;
Funding our public transportation with $88 million to keep our district moving;
Investing $14 million in our Community Health Centers to keep their doors open and get us vaccinated; and
Providing $57 million in funding to keep families in their homes.
You can learn more about how the American Rescue Plan will help you and your family by clicking here.
I will continue working to ensure you have what you need to recover from the COVID-19 pandemic. Please don't hesitate to reach out if there's anything my office can do for you.
Sincerely,
Raul Ruiz, M.D.
Member of Congress

Sun City Palm Desert boasts some of California's most engaged voters; turnout neared 96%
The article talks about our community in a very favorable way and is excellent PR for democratic voters. An important statistic stated in the article:
"The area was pretty split during the election. About 53% of votes cast in the presidential race went for Democrat Joe Biden, while about 47% went for President Donald Trump." Link to article.
I know that these results are due to all the hard work we did in 2020 to get out the vote. Thank you!

Trump's legacy lingers on. His stench and his fingerprints permeate the current effort to recall Governor Newsom. They are counting the signatures now and it appears there will be a recall later this year. And, who will pay the enormous cost of this unneeded and unwanted special election? No, it won't be Trump's "Mexico will pay for it" malarkey. It will be us, the California tax-payers. Democrats can stop this insanity by all working together. We all should sign up to volunteer and do our part to oppose the recall. Here is a message from the RCDP with more details:

Help stand up and defend our Governor!
The recall was created by a coalition of national Republicans, anti-vaxxers, QAnon conspiracy theorists, anti-immigrant activists, Trump supporters, and insurrectionists who are more invested in political gamesmanship than in the needs of Californians. Their rhetoric debases immigrants, women, public health, and our basic rights to live safely for their own selfish purposes.
It will take all of us to stand up and defend the Governor WE elected through free and fair elections!
Sign up today to STOP THE REPUBLICAN RECALL!